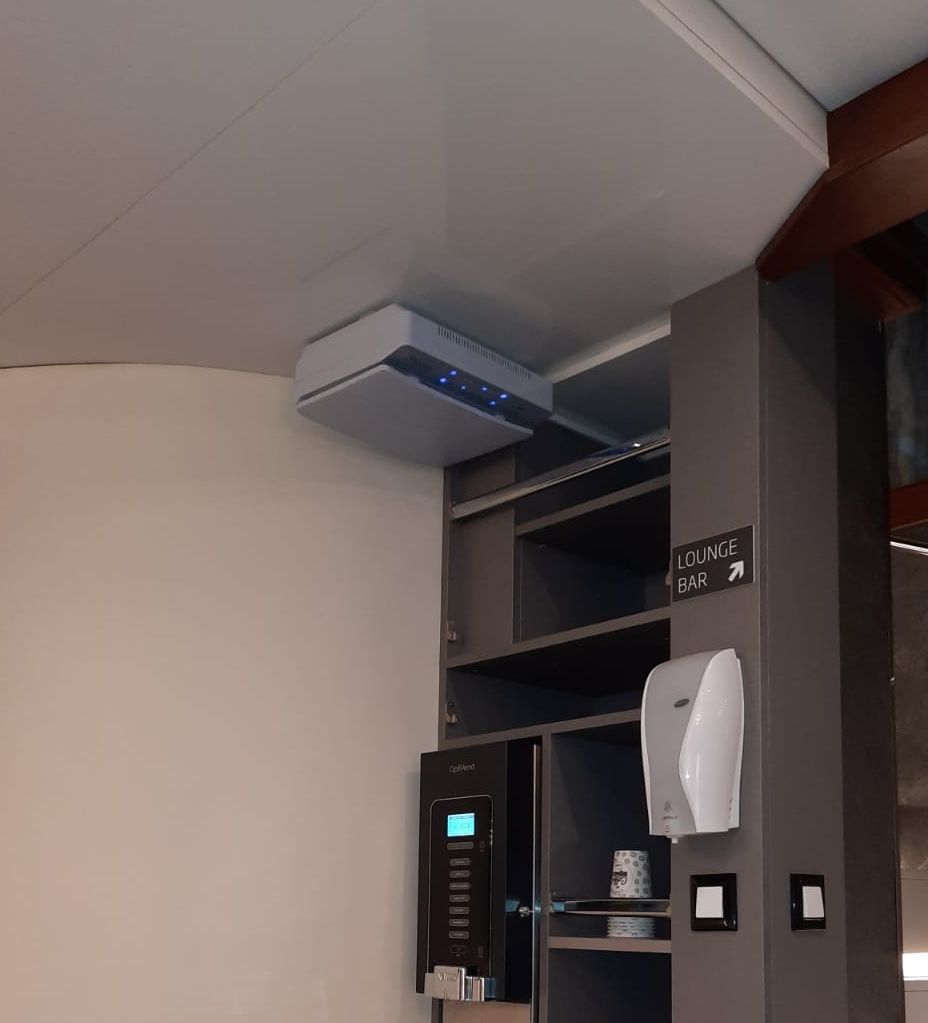 As hotel managers you are very familiar with the requirements and needs of your guests. The pandemic era also brought new challenges. Of course you think and plan how to attract guests, how to allow them a safe and relaxed stay in your hotel, and how to be open most of the year, and how to avoid the transmission of viruses and bacteria in your hotel.
One US agency conducted a study on the relationship between indoor air quality in a hotel and guest decision-making.
As many as 52% of respondents said they were willing to pay more to stay in a hotel with higher air quality.
77% of respondents said that proof of air quality would influence their decision when choosing accommodation.
iTherapy air purification technology allows you to sleep more peacefully, to have happy, healthy and satisfied guests and a safe hotel. With iTherapy you can offer much more.
Why iTherapy? What do you get with the installation of an iTherapy air purifier
special offer for guests with allergic problems
a marketing tool to attract customers to feel more secure in the space
excellent review of the guest who stayed in the room with purified air (no unpleasant odors and stale air)
more pleasant stay of guests in the hotel restaurant
Healthness offer (rooms with iTherapy® air purifier)
higher number of arrivals in hotels with clean air
reduction of intense odors of chemicals, and cosmetics in wellness and spa areas
better market positioning in times of crisis
greater safety of participants in congress halls, ceremonies and other gatherings
Quality Indoor Air certificate-sticker for each room with built-in iTherapy®
Some of our satisfied clients who have decided to use iTherapy® as a superior tool over the competition are:
Radisson Blu Split
Toplice sv. Martin
Hotel Briig
Hotel Krilo
Ilirija d.d.
We know that times are hard and therefore budgets are small and non-existent. That is why we have prepared payment for you through a business lease, so you do not have to spend all the money immediately.