UVC sterilization module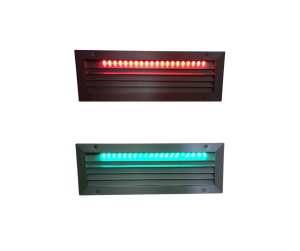 Three tiers of benefits
UVC sterilization module  systems provide three levels of benefits when applied to HVAC systems.
Level 1—HVAC system efficiency: UVC sterilization module energy eliminates and/or prevents the buildup of organic material on the surfaces of cooling coils, drain pans, and interior duct surfaces.
This improves airflow, returns and maintains the heat-transfer levels of cooling coils to "as-built" conditions and reduces maintenance.
Level 2—IAQ: UV-C improves airflow levels and eliminates organic material on surfaces, which helps improve indoor air quality (IAQ) by reducing pathogens and odors.
This improves occupant productivity, boosts comfort levels and reduces sick time.
Level 3—Economic impact: The impact that UV-C has on mechanical systems and occupants translates into substantial economic benefits.
These include reductions in energy consumption, energy cost, and carbon footprint; reductions in hot/cold complaints and maintenance actions associated with complaints; reductions in system downtime and staff time needed for chemical or mechanical cleaning; and increases in occupant satisfaction and productivity.
On average, UVC sterilization module slashes 10 percent to 25 percent of HVAC energy use.
Sizing, selection, and specification
In order to achieve these benefits, engineers need to determine:
(1) How much UV-C energy is needed to "do the job"
(2) The lamp/ballast characteristics required to meet the individual application's operating conditions
(3) The required quantity and configuration of UV lamps needed.
In its 2015 ASHRAE Handbook, Applications, Chapter 60.1, ASHRAE Technical Committee, TC2.9, established minimum irradiation levels of 50-100 µW/cm2 (microwatts per square centimeter) for cooling coil applications.
This requirement must be met across the entire coil surface, including plenum ends and corners.
After determining how much light is needed, engineers need to select the types of lamps that will provide the necessary light energy.
Controls
Simple, self-powered current sensors that show whether a particular lamp/ballast combination is on or out are in greater demand today.
Multiple lamp/ballast sensors can be fed into a replicator that allows one signal to the building management system (BMS) to represent up to eight lamp/ballast combinations.
They also can be chained together to represent an infinite number of lamp/ballast combinations with one signal.
Additional programming can be added to alert operators if a lamp or ballast is out, which eliminates the need to visit each AHU to check for failures, especially as the 9,000-hour useful life expectancy window approaches.
UV-C light is an incredibly effective and affordable technology for keeping critical components of commercial HVAC systems clean and operating to "as-built" specifications. UV light in HVAC effectiveness translates to greater energy efficiency, lower operating expenses, fewer occupant complaints and better IAQ.